With summer fast approaching, it's the perfect time to renew your perfume scents for the upcoming season. Enjoy endless sunny days with these top 6 long-lasting and refreshing fragrances for all occasions and lifestyles.
Azzaro Wanted Girl by Night Eau de Parfum
Azzaro Wanted Girl fragrance made for women. It has a unique combination of whipped cream and rum, which creates a light and sweet scent on the skin. If you someone looking for a scent ideal for day or night, Wanted Girl is the scent for you. The fragrance is available in 30ml, 50ml and 80ml. (R1200 from Foschini, Woolworths and Clicks.)
Valentino Born in Roma Yellow Dream
It's Valentino Baby! Born in Roma is a creation inspired by the city of Rome. (R1400 from Edgars) Its ingredients include rose essence, Italian lemon, clean accord and white musk. The fresh citrus and floral scent are perfect for women who love adding a touch of luxurious Valentino to their blissful summer.
Mugler Angel Nova Eau de Toilette
The Mugler Angel Nova launched in 2021 for women and is available in 50ml and 100ml Eau de Toilette. Angel Nova has a floral, fruity and sweet scent to it. This captivating aroma and feminine fragrance (R1395 from Foschini, Takealot and Dis-chem) will give you that extra confident spring in your step.
Mugler Alien Goddess Eau de Toilette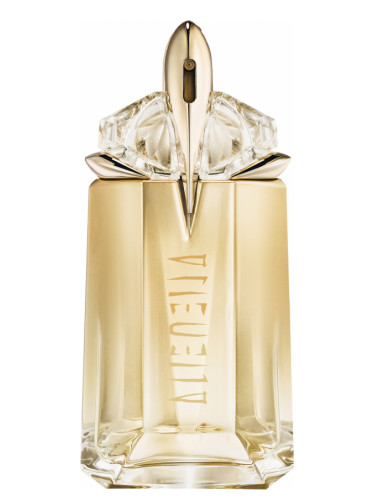 Another Mugler fragrance that made our list is Alien Goddess, (R925 from Dischem), an amber floral fragrance for women and comes in 30ml, 60ml and 90ml sizes. The fragrance has various scents such as vanilla, white floral and musk. Bring your inner goddess out by purchasing this light, feminine perfume for this upcoming season.
Summer Fragrances for Men
Y Le Parfum Fragrance
This spicy, bold and intoxicating cologne for men by Yves Saint Laurent is mixed with a touch of Geranium, Cedarwood (R1640 from Takealot, Woolworths and Foschini) and fresh lavender. Y Le Parfum is a multifaceted fragrance, perfect for day and night. This signature scent is available from 30ml.
Viktor&Rolf Spicebomb Infrared
Looking to level up on your cologne game this summer? The Viktor and Rolf latest 2021 edition Spicebomb Infrared fragrance (R1600 from Edgars) is all things hot and spicy. Its red habanero chili pepper and red berry oil ingredients brings out a strong and long-lasting scent that will be sure to turn heads.
Words by Zahirah Benjamin