Cape Country Routes' charming 4-star Montagu Country Hotel, a comfortable driving distance from
Cape Town, is the perfect destination for a Winter getaway, complete with roaring fire places and hearty meal options.
After a scenic drive arrive at this stunning hotel and be transported back into the roaring twenties, take in the glam art-deco decor. Relax in the Feather's & Flatcaps bar with a glass of red wine in hand or indulge in some me-time at the on-site spa. The tranquil treatment rooms accommodate couples' massages and guests can experience our infrared sauna and our mineral Jacuzzi before or after any spa treatment.
Montagu is situated on the doorstep of one of South Africa's best-known wine areas along the Robertson Wine Route. Discover this breathtaking region and book a tailor-made, informative wine tour in one of two fabulous Cadillacs. The seasoned, registered guides of the Classic American Dream Car Tours at the Montagu Country Hotel are standing by, ready to chauffeur you to the different wine cellars in the area.
Alternatively, you can explore Montagu on a Dutch-style art bike. Flying Feet offers guided town tours which include historical, art and ghost tours. They can customize tours or you can rent a bike and explore Montagu on your own. Or take a walk to the nearby market on a Saturday morning.
Montagu offers a wide variety of fantastic activities and the hotel concierge is at your service for suggestions.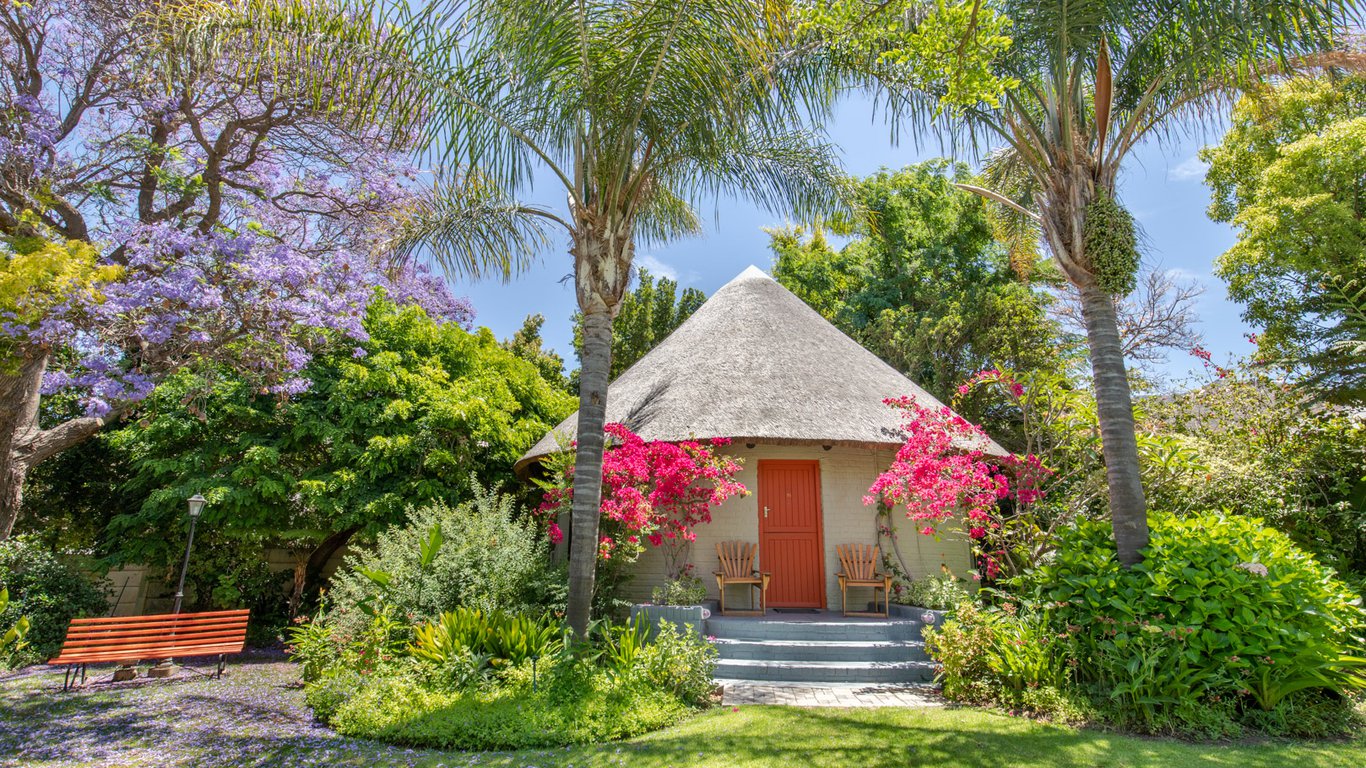 Take advantage of these new Winter Specials:
The One Night Breakaway – Bed, Breakfast and Dinner (three-course, set menu), plus cocktail/mocktail per person – Classic Room – R2 055 per couple/Luxury Room – R2 450 per couple.
The Wellness Two-Night Special: two nights Bed and full Breakfast daily, Dinner (three-course, set menu), plus 30min back & neck massage or Morgan Taylor manicure with paraffin wax (per person per booking) – Classic Room R3 750 per couple / Luxury Room – R4 550 per couple.
The Made-in-Montagu-Medley: two nights' accommodation, full breakfast daily, a welcome drink, plus a complimentary bottle of Montagu Winery's Cabernet Sauvignon – Classic Room – R2 570
per couple / Luxury Room R3 370 per couple.
The Montagu Hotel Weltevrede Wine Experience – three nights' accommodation, full breakfast daily, a complimentary bottle of Weltevrede Calcrete Chardonnay, a buy-one-get-one-free 'Weltevrede Captivated' by Cap Classique Tours, plus a 25% discount on Flying Feet Bike rentals – Classic Room – R3 588 per couple/ Luxury Room – R4 695 per couple/ Executive Suite – R6 280 per couple.
Single supplement available. Valid from 1 April to 31 August 2022. Ts & Cs apply.
Enquiries: bookings@capecountryroutes.com; www.capecountryroutes.com